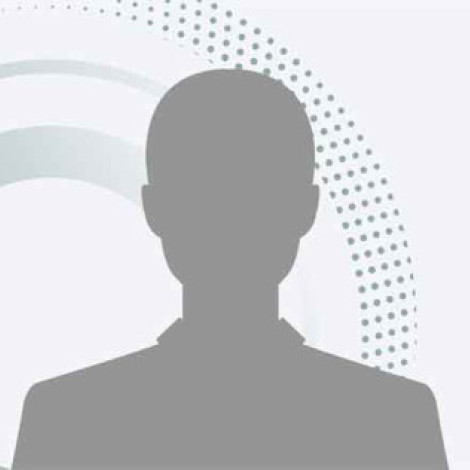 Professor
Prof. Gideon Lewensohn
Professor
Email
odradek11@gmail.com
CV

CV

Gideon Lewensohn was born in Jerusalem in 1954. He studied at the Rubin Music Academy at Tel Aviv University and earned his doctorate in conducting at the Peabody Conservatory of Johns Hopkins University in Baltimore. Additional studies with Sergiu Celibidache had decisive impact on his musical development. Lewensohn lives in Jerusalem with his wife and eight children and is mainly active as composer and professor of composition at Bar Ilan Univesity.  His compositional work includes pieces for orchestra and chamber music as well as theatre music and electro-acoustic works.
Research

Research

Lewensohn rejects abstract theoretical models or sets of rules for composition. It is significant that he even regards the often used expression: "influence of other composers" as misleading and prefers to describe the role of other composers in his musical language as part of a dialogue a composer is holding with his cultural inheritance. Some composers, whose music is part of Lewensohn's internal discourse, shall be named here in order to provide the listener with some orientation. Lewensohn is often regarded as Mahler's successor. He uses "cries of grief, grand proclamations, marches, and waltzes" (Raymond Monelle), many times in an ironic, distorted or fractured manner, yet his music is deeply rooted in the late-Romantic world of melody, harmony and gesture. Among other composers Lewensohn acknowledges György Kurtág for his ability to express intense emotions yet very concisely, Witold Lutoslawski for his orchestral techniques, and Giya Kancheli for his poetic landscapes. Lewensohn's literary interests have also left their traces in his work, especially his penchant for Samuel Beckett, Franz Kafka and Bruno Schulz, with their multi-layered and somehow intangible style which allows him many possibilities for musical hermeneutics.

On the surface, Lewensohn's music may seem fragmental and sketchy, especially the Odradek Quartet. Individual gestures and moods appear to meet suddenly and without apparent connection, and before one is able to grasp them, they have changed or disappeared just as if they want to escape categorization and classification according to models and rules. In their fleetingness and ambiguity, they bring to mind Kafka's Odradek. Surprisingly these gestures and moods, the isolated elements, overcome their enigmatic nature and undetermined existence. It is because the composer calls them by their "real" name. They are his creatures, pensive and impulsive; and he does not just throw them into being, but picks them up again and places them on to a larger canvas. Thus a texture is created, a composition in which returning, resounding motifs form points of reference which allow for dialogue and create a framework which eventually unites all the elements.

The musical result is very personal, almost intimate, allowing for a glimpse at a composer who creates, shapes and intervenes, who comments and interprets and does not hesitate to let us know his point of view. In addition, it is passionate and dramatic music or, to use Enzo Siciliano's words, music that expresses credible tragedy. Aspects of life do not just exist in isolation next to each other, but are part of a relationship created be a concerned composer who assumes a stand.

There are passages in Lewensohn's music so beautiful one wishes them to be much longer, but that is precisely what he seems to avoid. The purpose of this music is not to indulge in the music but rather the reconsideration of the past and its interpretation. In all its ties to the past and its often rather melancholy and introvert character, Lewensohn's music is never looking back but rather creates new perspectives through engaging, disengaging and reengaging with our collective and personal musical childhood. Thus something new emerges - a future.

 
Courses
Publications

Publications

Lewensohn received several commissions, among them the Odradek Quartet (commissioned by the Salman and Liebe Friedman Foundation in Los Angeles), named after an enigmatic character from Kafka's short prose. Odradek Quartet was awarded first prize in the international competition held by the Italian Academy of Arts in 2001. Shortly afterwards, his piano quintet received first prize in the ACUM composition competition. In the same year, he was invited to the Bavarian Academy of Fine Arts in Munich, where he was honored with a portrait concert of his chamber and electro-acoustic music. In 2002, he was composer in residence at the University of Witten/Herdecke. In Witten his orchestral work Meronian Echoes was premiered and he gave lectures and concerts of his chamber music with the Danel Quartet. His work ViolAlive was premiered in Munich and other German cities by Kim Kashkashyan and the Munich Chamber Orchestra in 2005. It is a musical theater project written for Viola, Percussion and 19 solo string players. The artists are grouped at different locations on the stage, some have to move around and each group has a kind of musical identity in this 'play'. For Lewensohn the piece evolves especially out of the relationship between the musicians and their musical and physical gestures within the musical space.  Among his most recent pieces are the Quartet for Bruno Schulz for violin, clarinet, cello and piano and another chamber music theater project six musicians in search of a home for violin, clarinet, trumpet, cimbalom, accordion and bass.

A CD with Lewensohn's music was released on the ECM label (ECM New Series 1781 461 861-2). It was produced by Manfred Eicher and contains the Piano Qintet and the Odradek Quartet as well as Postlude for piano in two different interpretations.

In an essay about his teacher the composer Andre' Hajdu ("The Child and the Pendulum", in: The Israel Review of Arts and Letters, 1996/103), Lewensohn deals extensively with childhood in contemporary music. He writes: "By reducing the power of musical memory, nostalgia and recollection and through the extensive use of theoretical models and systems, both technical and aesthetic, childhood has been eradicated from the agenda of the contemporary composer. The music lover has found himself as a deserted child in an unknown land not having any tools to engage in a dialogue with his environment." This statement provides us with some understanding of Gideon Lewensohn's self-image and identity as a composer. Herein cultural inheritance plays a role, as important and relevant to life as childhood. Lewensohn finds it essential to establish a dialogue with this inheritance, a dialogue which is nurtured by commentary and interpretation.

In his Meronian Echoes for symphonic orchestra Lewensohn addresses this issue and tries to convey his musical impressions of the Cabalist center established already more than 2000 years ago opposite the old city of Safed on mount Meron, in the north of Israel. Lewensohn attempted to recapture and internalize his memory of the contemporary sounds of festivals, prayers and studies in Meron, a rich spiritual, emotional and intellectual polyphony. "Meronian Echoes is a piece about echoes, not just the way the mountains answer our voice but rather the way in which the multitude of voices, sounds, memories, ideas, longings and desires all resonate within the landscape of our personalities."
Media

Media

What we get here is subtle, precisely crafted music of serious social and philosophical intent, shown to best advantage in the remarkable "Odradek Quartet" (1999) - thanks to. Wrought fundamentally from the idioms of other music, other composers, the music of the "Odradek Quartet" - its name is from Kafka -lives outside its own skin: elsewhere. Its most powerful statement seems to be the impossibility of any longer making a statement that coincides with itself. In this condition of radical brokenness, what is isn't.
(Christopher Ballantine, International Record Review)

Mahler's Great Grandson
Gideon Lewensohn suggests a rare affinity, paradoxical at first glance, between his two musical mentors. Gustav Mahler and Gyorgy Kurtag.  In this personal music with unique voice, sounds may flow in scarce measure. It's charm being reflected in meditative tranquility, which is yet live and highly subjective poetry.
(S. W. Suddeutche Zeitung, Germany, Decenber 2002)
… a music of pure creative adventure whose promoting genius is to be found in the pages of a Mahler, of a Shostakovich, rather than in the rigorous dryness of a Webern. […] There is here a lack of trust in the tragic aspects of the world in which we live now. The learned language that tragedy demands is discarded. But Lewensohn oddly succeeds in making the highness of tragedy believable to us.
(Enzo Siciliano, Note Personal/, II Venerdi di Repubblica, Oct. 25th 2002)
[…] Lewensohn is so confident of his means to the extent that he is able to compress with success, the groaning scorched symphonisism into the broken and fragmented contemporary language ... The concentrated compact and accurate inventions, the tiny movements in highly limited space, create a huge, effect ...
(Tilman Urbach, Fono Forum March 2003 Stern des Monats)

A Dialogue with Time
Emotional memories. Memories of emotion.
a metaphorical dialogue about time and with time. Refined and interpreted in music as delicious as Proust's "madeleine", (or reminiscent of Proust's "madeleine"). Score in hand, one marvels at the great virtuosity of the musical signs and gestures, the techniques of composition, and the spaces for the strings.
(Luigi' Abbate, Amadeus, May 2003)

Music by the Jerusalemite Gideon Lewensohn   is a web of friendships and cultural references Grand gestures, wailing of homelessness and glimpses of quotations have a Kafkaesque undefined presence. The reference to Schumann's ich groll doch is a reminder of the Jewish suffering. Lewensohn ties themes together in a convincing manner. Instead of forming a patchwork quilt, the quotations appear like mysterious visions. Intensive tones and strong control of transfers serve to distance the music from giving an impression of snobbism.
(Jukka Isopuro Helsingin Sanomat Finland)

[...] The prevailing atmosphere is one of regretful nostalgia ... in particular, the Odradek Quartet is a very thought-provoking and enjoyable work.
(Robert Kirzlnger, Fanfare, June 2003)
Lewensohn sees himself as an interpreter of musical culture, His music offers many and highly subjective interpretations. His highly intelligent and witty encounter with musical heritage is felt throughout, especially his love-hate for late romantics, fascinating!
(Crescendo, March, 2003)

This is some of the most fascinating music that I have heard. It is accessible and yet it takes some time to even get a grip on (especially the quartet). […] Lewensohn is an original, no doubt. But he is also a believer in melody, harmony, gesture and even subtle drama. His references and gestures are quick; glances and sideways winks, interludes within the narrative. But because of his understanding of harmonies and overtones the whole effect is just as a part of strata; as an allegory with many layers of sub text and effects … In a way, this is meta-music - music about music. The postludes are a real treat.
(Duane Grant, sequenza21.com)

Lewensohn's music tends to draw its energy from dialogue...this is a sort of musical "imaginary theater," a dreamworld. One can certainly call his work "postmodern" in the element of blending voices and historical elements, but while there are playful elements, there is little of the over-the-top juxtaposition and distortions one finds in a postmodern master such as Schnittke. Lewensohn is not primarily ironic; there is deep love and nostalgia in his music.
(Robert Carl, Fanfare, Aug. 2003)

Manfred Eicher of ECM label strikes again with his aesthetics of quiet intensity solid as a rock. Again and again he sorts out new musicians who hit the target …this "grandiose outsider" who is between Jewishness and Surrealism.
(Reinhard Schulz, Neue Musikzeitung, Germany, November 2002)
Lewensohn writes music about music ... Odradek quartet by Lewensohn is a kind of Kalaydescope of miniatures with characteristic titles. At times enigmatic... all this is done with high subtlety and is often ironic yet it retains a balance of vagueness. .... In spite of the very advanced language the music remains always fascinating!
(Alfred Beaujean, Stereoplay, November 2002)

[…] The most remarkable thing is that the composer succeeds in transcending the music of these composers and in creating a very personal sound-world. He obviously has things to say and knows how to say them in a musically satisfying way. Once again, ECM at their most imaginative and the production is excellent.
(Hubert Culot, Music on the Web, Jan. 2003)

Lewensohn is not in the business of "post-modern" collage, but he prefers intensity- at times raw, at other times more reflective ... the music's manner is often haunting, eloquent, the dedicated performers recorded with appropriate warmth.
(Arnold Whittal, Gramophone, Jan. 2003)

Lewensohn has rejected the demands of high modernism without being easily categorized as a postmodern. […] More importantly, it's saturated in a very un-Kurtag-like expressionism. Indeed, the latter is a dominant mode throughout, even if it takes a number of listens to disentangle the various emotional registers. ...Yet Lewensohn is no postmodern magpie, he works within his chosen tonal idiom. Always well made, the results are never less than interesting.
(Andy Hamilton, The Wire, Jan. 2003)

Lewensohn writes painful, piercing music. He has a unique musical language which touches the open edges of the holocaust memory. He stands today at the top club of the Israeli Music, together with Zehavi, Shohat and Bardanashvili. A phenomena. Lewensohn means going deep into music.
(Hanoch Ron, YediotAcharonot)

 

תאריך עדכון אחרון: 14/10/2013

 

 
Last Updated Date : 29/08/2022