Location and how to reach us
Press here to take the Virtual Tour of the surounding area, campus and Music Building - 1005.
The Department is located at the north part of the Bar Ilan campus, inside building 1005. 
In the building you will find the administrative offices of our department and the offices of our faculty.
For the Campus Map, press here.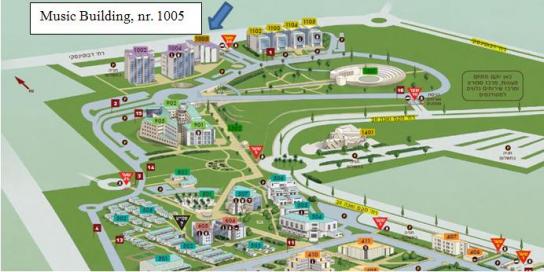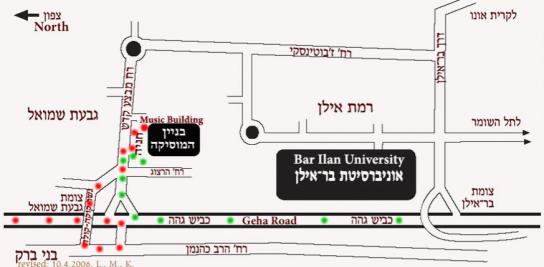 Bar-Ilan University Ramat Gan, 5290002 Israel
Music Department, Building 1005 
Phone: 972-3-5318405, Fax : 972-3-7384104